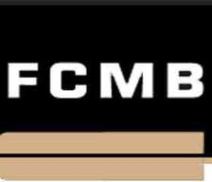 First City Monument Bank Plc. has concluded training for the 2012 batch of employees, recruited for its Graduate Development Programme (GDP) and Management Development Programme (MDP).
The Graduate Development Program and Management Development Program are programs aimed at recruiting intelligent graduates and giving them the training and experience they need to become FCMB's Divisional Head, Human Resources and Change Management, Ms. Felicia Obozuwa said the program would assist the bank in building up highly efficient and resourceful leadership pipeline that will ensure the future of FCMB.
Felicia Obozuwa further explained that the GDP class of 2012 is a class of 10 comprising of fresh graduates with good educational background but with no work experience while the MDP class of 2012 is a class of 10 with about three years work experience before joining the program.
Speaking during the first series of the inspirational and motivational sessions organized for the GDP and MDP classes, as well as the leadership of the bank, Mrs. Oby Ezekwesili, former World Bank vice-President enjoined participants to strive to embrace excellence in order to build an enduring institution. She stressed that only institutions with a culture of excellence and integrity would stand the test of time. The theme of her talk was "Achieving Excellence".
info@africabusinesscommunities.com
Follow us on Twitter!
www.twitter.com/africabizz
www.twitter.com/andreaayemoba